Be sure to view a list of upcoming releases
here
!
Essential Full-Length Releases

Aimee Mann - Mental Illness

Mental Illness is the ninth album from Aimee Mann and the first since her 2014 collaboration with Ted Leo as The Both. The album features vocal contributions from Leo, as well as a few unexpected influences. One track is influenced by a meeting Mann had with actor Andrew Garfield (she recently spoke of the experience on Song Exploder). Another track came about from a photo of a friend's cat. Both tracks are below!

Watch: "Goose Snow Cone"
Watch: "Patient Zero"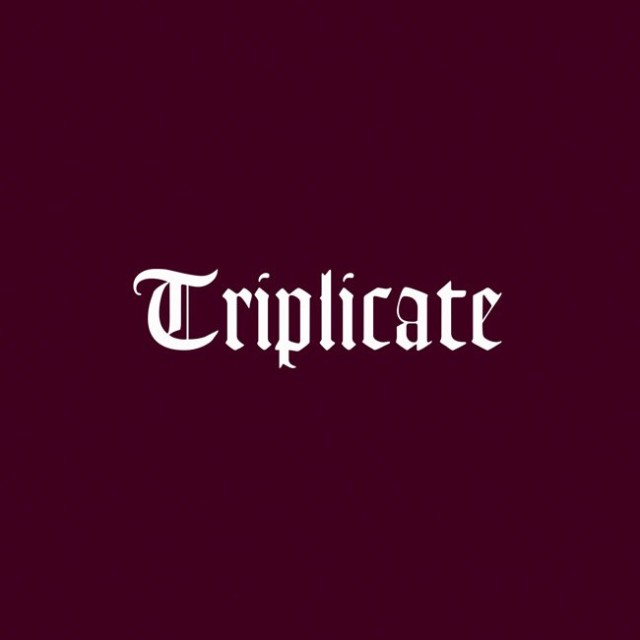 Bob Dylan - Triplicate

In his old age, Dylan is finding his second wind. He's released an album for each of the past three years. It's become fairly stereotypical for aging rock stars to record standards albums and Dylan has been no different. His output has been better than most, though. So many other artists have transformed his music, it's interesting to hear him transform this music...and he's proven that his singing voice isn't nearly that bad.

Watch: "I Could Have Told You"
Listen: "My One and Only Love"

Freddie Gibbs - You Only Live 2wice

This album represents a bit of a resurrection for Gibbs. There is, of course, the obvious imagery of the resurrection of Jesus on the cover, but the album also follows a difficult year for the rapper. He was arrested in France last year for rape and eventually charged with sexual assault. The charges were later dropped. He processes the experience alone. A rarity in hip hop, there are no features on the album.

Watch: "Crushed Glass"
Listen: "Alexys"

Goldfrapp - Silver Eye

Silver Eye is the seventh album from Goldfrapp and one that stands in contrast to their 2013 record, Tales of Us. That record, with its more folk-focused sound, was also more somber than much of their work. They enlist producers Leo Abrahams, John Congleton, and The Haxan Cloak to help execute on the return to a more dancefloor ready sound.

Watch: "Anymore"
Watch: "Systemagic"

Tei Shi - Crawl Space

Crawl Space is the debut album from this Argentinean singer. It follows a pair of well-received EPs, Saudade and Verde, released in 2013 and 2015 respectively. She combines elements of art-pop, R&B, and electronica for something she has, jokingly, called "mermaid music".

Watch: "Keep Running"
Watch: "How Far"
Other Full-Length Releases
Singles, EPs, Soundtracks, etc.