Be sure to view a list of upcoming releases
here
!
Essential Full-Length Releases

Beth Ditto - Fake Sugar

Ditto's band Gossip may have gone their separate ways last year, but Fake Sugar is not her first solo outing. It's her first full-length, but she released an EP (just called EP) in 2011. Like her work with Gossip, the style of this album pulls from a wide variety of genres, including dance-pop and garage rock. Here, she is more fully embracing her southern roots and incorporating elements of Southern rock.

Watch: "Fire"
Listen: "Oo La La"

Big Boi - Boomiverse

Big Boi became known as one-half of the duo Outkast, but has had a long solo career, as well. He released his first solo album, Sir Lucious Left Foot in 2010. His most recent output was an unexpected collaboration with Phantogram as Big Grams two years ago. His third album sees him working with some of his more frequent collaborators, including Killer Mike and Sleepy Brown.

Watch: "Kill Jill" (featuring Killer Mike & Jeezy)
Watch: "Mic Jack" (featuring Adam Levine)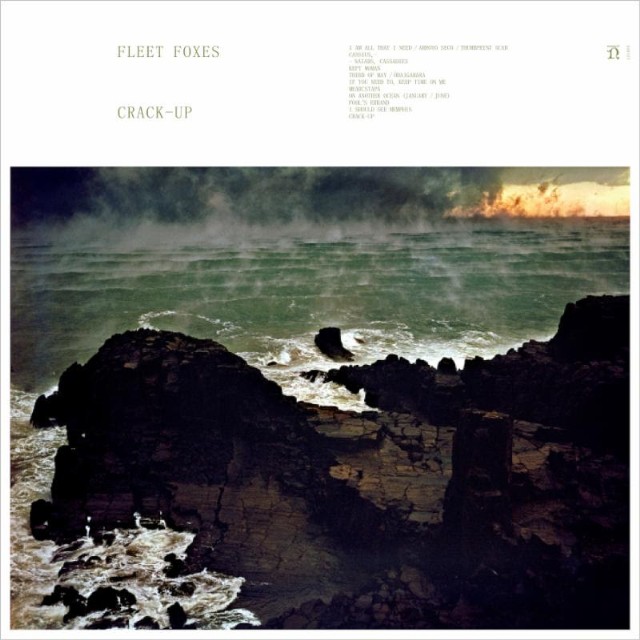 Fleet Foxes - Crack-Up

It's been a long while since we last heard from Fleet Foxes. Following the release of 2011's Helplessness Blues, frontman Robin Pecknold took some time to attend Columbia University. He remained active in the music industry, but primarily as a guest on others' albums, including The Walkmen's last album, and Hamilton Leithauser's debut. Despite the gap, this new album is connected to the previous record, with the first track starting where the last track on Helplessness Blues left off.

Watch: "Fool's Errand"
Watch: "First of May/Ōdaigahara"

Lorde - Melodrama

I was initially dismissive of Lorde. I recall a friend telling me about this new "Royals" song on the pop stations and I responded that I did not listen to those stations. Once I did hear her music, I was blown away. She doesn't really sound like any other pop artists out there and her follow-up album is even better than her debut. It's a surprisingly insightful post-breakup album from an artist barely out of her teens.

Watch: "Green Light"
Listen: "Liability"

Showtime Goma - Smiley Face

Showtime Goma is Jen Goma of A Sunny Day in Glasgow. The band is still together, but she is embarking on her first solo project. She has spent the past few years working with a variety of artists, including Deerhoof, Ice Choir, and The Pains of Being Pure at Heart. Greg Saunier of Deerhoof returns the favor here, helping to produce the record.

Watch: "Propel"
Watch: "Secret NRG"
Other Full-Length Releases
Singles, EPs, Soundtracks, etc.