Be sure to view a list of upcoming releases
here
!
Essential Full-Length Releases

Cat's Eyes - Treasure House

After the release of their excellent self-titled debut album in 2011, it seemed Faris Badwan had forgotten about his side project with Rachel Zeffira. In the time since, he refocused on his main band, The Horrors, and released two albums with them. Last year, the duo released a soundtrack for the film The Duke of Burgundy. That seemed to bring them back to life; just over a year after the soundtrack, they're back again with their sophomore album.

Watch: "Drag"
Watch: "Chameleon"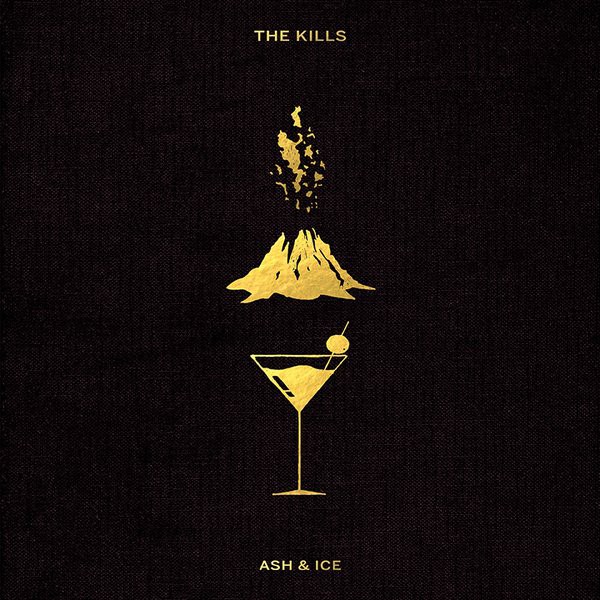 The Kills - Ash & Ice

I thought The Kills had been forgotten by their members as well. Their last album was Blood Pressures, released in 2011. Following that album, vocalist Alison Mosshart returned to her side project, The Dead Weather, and released Dodge & Burn last year. Not long after, she got back with Jamie Hince for The Kills' fifth album; two welcome returns in two years!

Watch: "Siberian Nights"
Watch: "Heart of a Dog"

Ladyhawke - Wild Things

Ladyhawke's Pip Brown has been performing for 15 years, but has taken time between each album's release; with only three over her career. Her last record was 2012's Anxiety. Her third album doesn't follow four years of idleness for the artist. She had recorded a collection of darker songs, but felt it didn't reflect her. She went back to the drawing board with producer Tommy English to lighten things up.

Watch: "A Love Song"
Watch: "Sweet Fascination"

Paul Simon - Stranger to Stranger

Paul Simon has been at it for almost six decades and has never shown any signs of slowing down. His latest follows 2011's So Beautiful or So What. The album sees Simon experimenting a bit; using new tools and working with new collaborators. He recorded three songs on the record with Italian electronic producer Clap! Clap! Not many artists in their 70s are willing to try something new, but Simon's willingness to experiment earned him another acclaimed record.

Watch: "Wristband"
Listen: "Cool Papa Bell"

Tegan and Sara - Love You to Death

Following an 18-year career, Tegan and Sara scored their highest-charting album with Heartthrob in 2013. Now, they are in the unenviable position of following that up. They do so by proving that they can still produce some of the greatest pop songs of this generation. With an obvious call-back to 80s synthpop on many of the album's tracks, they even manage to make a sometimes grating style of music appealing!

Watch: "100x"
Watch: "Boyfriend"
Other Full-Length Releases
Singles, EPs, Soundtracks, etc.