Be sure to view a list of upcoming releases
here
!
Essential Full-Length Releases

Chuck Berry - Chuck

Chuck Berry passed away this past March at the age of 90. He left behind a completed final album, his first in almost four decades. The record hearkens back to the early days of the style that he helped to establish and even includes a "sequel" of sorts to one of his most popular tunes, "Lady B Goode" (perhaps obviously, a new take on "Johnny B Goode").

Watch: "Big Boys"
Watch: "Darlin'"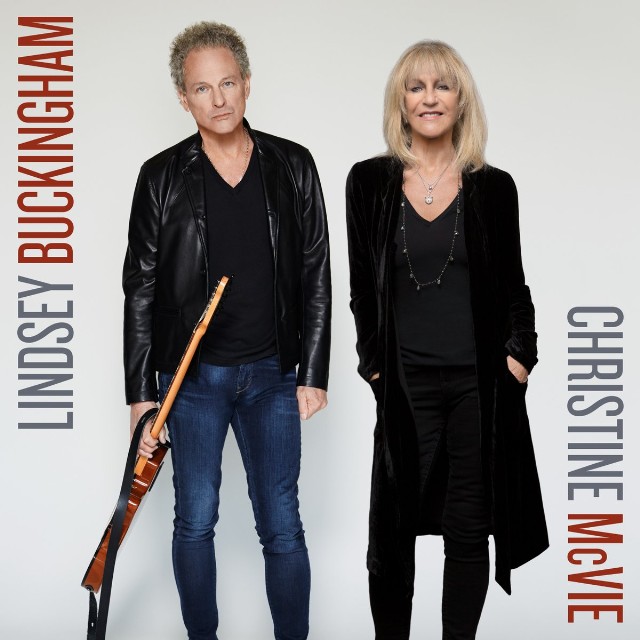 Lindsey Buckingham Christine McVie - Lindsey Buckingham Christine McVie

Buckingham and McVie are both members of the long-running band Fleetwood Mac. Both have maintained solo careers, releasing a fair number of records between them. Their latest was originally intended to be the latest from the full band (and would have been their first in 14 years), but multiple delays prevented that from occurring. So, the album is just credited to these two, though Fleetwood and Mac (John McVie) both contribute to the record.

Listen: "Feel About You"
Listen: "In My World"

Phoenix - Ti Amo

Ti Amo is the sixth album from this French band. Recorded in Paris, the album is intended to recall Italian discos in the summer. Though it was written to address a darker world view, the end result ended up being light, poppy, and vibrant. An album about love to perhaps counteract a less than loving world environment.

Watch: "J-Boy"
Watch: "Goodbye Soleil"

The Secret Sisters - You Don't Own Me Anumore

The Secret Sisters are not so secretly made up of actual sisters Laura and Lydia Rogers. The two have been recording together since 2009 and released their debut self-titled album in 2010. You Don't Own Me is their first album since being dropped by Republic and sees them joining New West Records. The album was produced by Brandi Carlile with another pair of siblings, the Hanseroth twins.

Watch: "Tennessee River Runs Low"
Watch: "You Don't Own Me Anymore"

SZA - CTRL

We had a long wait for this debut album from SZA (something I see frustratingly often from female hip hop artists). The album, then titled A, was first announced in 2014 but saw several delays. With her unique mix of genres and immensely honest lyrics, she has made the long wait well worth it. This album has been on repeat for me nearly since the day it was released.

Watch: "Love Galore" (featuring Travis Scott)
Watch: "Drew Barrymore"
Other Full-Length Releases
Sufjan Stevens, Bryce Dessner, Nico Muhly, James McAlister - Planetarium

Watch: "Mercury"
Watch: "Venus"

Singles, EPs, Soundtracks, etc.
| | |
| --- | --- |
| Miles Davis - The Legendary 1960 European Tour | Nine Inch Nails and David Bowie - The Complete Broadcasts |