Battles -
Dross Glop
Battles released their last album of new material,
Gloss Drop
, during the summer of last year. In the time since, they've released a series of remix EPs, inviting a number of other prominent artists to put their own spin on the album's songs. The final EP,
Dross Glop 4
gets released on its own this Saturday for Record Store Day, but before that, this compilation of the remixes (plus one song) will be available.
Listen:
"Toddler" (Kangding Ray Remix)
Maps & Atlases -
Beware and Be Grateful
Maps & Atlases seem to exist at a crossroad of several sub-genres of rock, primarily math rock (which has never been my favorite) and Afro-inspired rock. They've developed a unique enough sound, though, that they don't sound like a copy of other bands that inhabit those labels. This album holds to their uniqueness.
Listen:
"Winter"
Marina & The Diamonds -
Electra Heart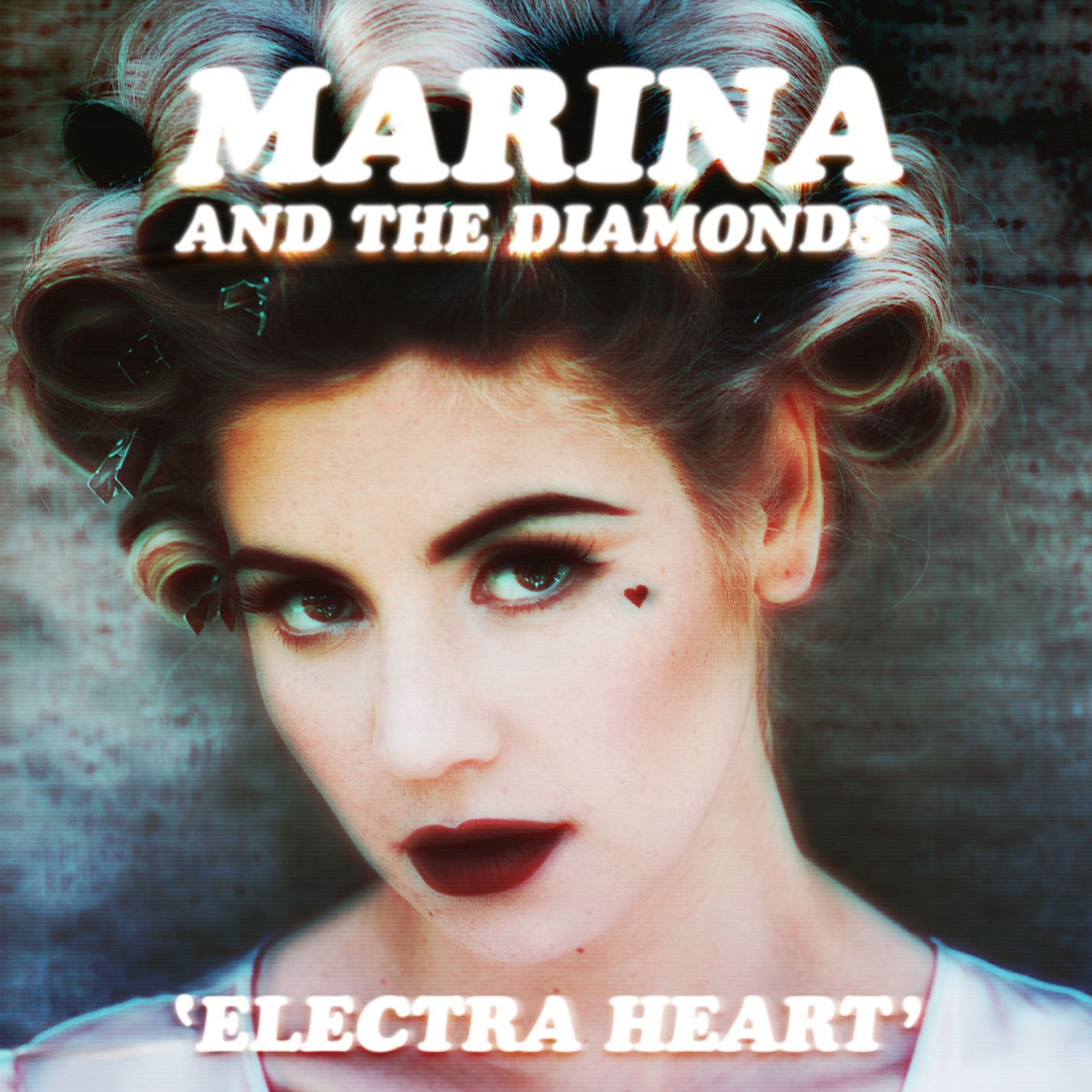 I think that the Brits best prove that pop isn't such a bad thing, and British pop singer Marina Diamandis is one the best examples of that. I got into her deep-voiced brand of pop a couple of years ago with her first album,
The Family Jewels
. She returns to form here, even seeming more cheeky and confident than she did on her debut.
Watch:
"Primadonna"
Moonface -
Heartbreaking Bravery
With Wolf Parade going on indefinite hiatus about a year ago, I've had to figure out how to get my fix. Thankfully, many of the members have side-projects that continue to pump out music. Dan Boeckner has Handsome Furs with his wife, which released
Sound Kapital
last year around the same time as the hiatus was announced. Spencer Krug has Frog Eyes and this band, Moonface. As long as these bands exist, I
might
be okay with no more Wolf Parade.
Watch:
"Teary Eyes and Bloody Lips"
Spiritualized -
Sweet Heart, Sweet Light
This album opens with what has become one of my favorite songs (and
videos
!) so far of the year, "Hey Jane." With such an epic opener, it would be easy to think that the rest of the album may not live up, but that is far from the case. The whole album is strong throughout (although I'm really not crazy about the artwork).
Listen:
"Mary"