Brendan Benson -
What Kind of World
Mr. Benson probably could have picked a better date to release his new album. As well-written as his songs are, he always seems to be playing second fiddle to his Raconteurs band mate, Jack White. While the album may lose out on attention, it's still a good release. He doesn't attempt to reinvent his own wheel, sticking to a simple, straightforward pop sound.
"Bad for Me"
The Dandy Warhols -
This Machine
I caught an early listen of this release on NME. The songs are good, but a little all over the place. It seems like, after seven albums, they're suddenly unsure of what they want to be. At times, it sounds like Iggy Pop, other times Daft Punk and almost like Magnetic Fields at other points. None of the songs, individually, are bad, they just don't seem to fit together. This album's at its best when it's not trying too hard.
"Sad Vacation"
Jack White -
Blunderbuss
It was starting to seem like Jack White was a band kind of man. He always embarked on musical ventures, at least, as part of a duo. After more than 20 years performing music (and 15 years after The White Stripes' first album) he is finally releasing a solo album. Stylistically, I'd say this is more akin to his work with his most popular band; it's mostly his voice and his guitar, whereas in later projects, there was more instrumentation and shared vocals. A very welcome return!
"Sixteen Saltines"
The Raveonettes -
Into the Night
EP
The Raveonettes are one of those bands that found their sound early and have not strayed from it. They return with this short, but sweet, EP of songs just as reverb-y and loud as anything they've put out.
"Into the Night"
Rufus Wainwright -
Out of the Game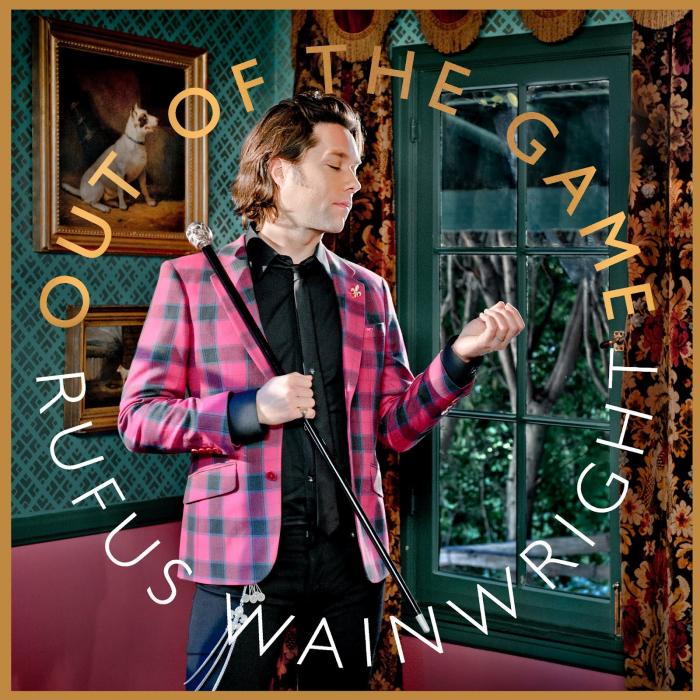 I almost can't get over how beautiful Rufus Wainwright's voice sounds on this album, especially on the title track (not that he hasn't sounded good in past releases). I think what really convinced me of this album was watching him perform the song, as well as "Jericho," in the back of a taxi cab on a recent episode of
The Black Cab Sessions
. Also, no one can ever truly go wrong putting Helena Bonham-Carter in one of their music videos!
"Out of the Game"
Suckers -
Candy Salad
I just realized that Rufus Wainwright says this band's name repeatedly in the title track for his new album. While I'm sure it has nothing to do with the band, he should be a fan if he isn't already. If there's one thing that this band does well (and they do many things well) is whistling. Sure, it seems like a minor aspect of music, but you have to appreciate a good whistles. From the songs I've heard so far from this release, they aren't straying from the whistle. Hopefully, they maintain the quality of their music all around, as well!
"Turn on the Sunshine"
Theresa Andersson -
Street Parade
Swedes make some of the best music. Probably a disproportionately high amount of awesome tunes given the country's relatively small population. Theresa Andersson is just one of many amazing Swedish artists. I love her voice here, especially on the song "What Comes Next."
"What Comes Next"