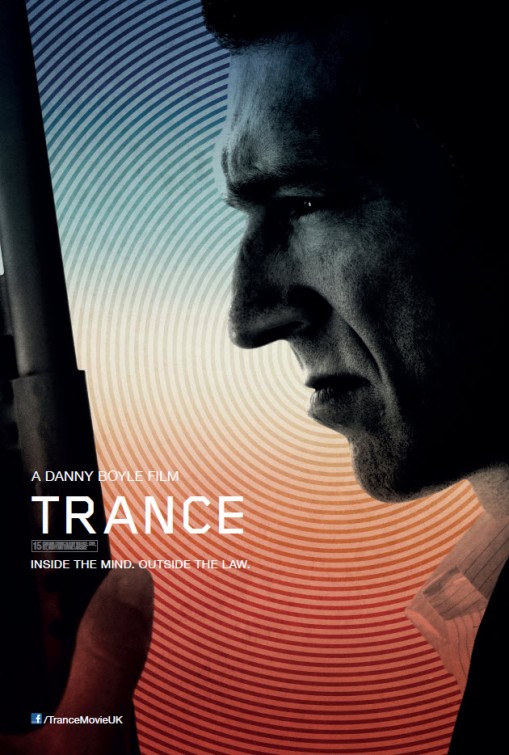 Trance is a psychological thriller focused on Simon (James McAvoy), an art auctioneer who gets caught up in an art heist. This is a movie in which nothing is as it appears to be. At first, Simon seems to be just a victim in the heist, but it soon becomes apparent that he was working with the thieves to steal the painting. He gets knocked out in the course of events and forgets where he hid the painting. In order to regain his memory and appease the thieves (one of whom, Franck, is played by Vincent Cassel), he goes to a hypnotist, Elizabeth (Rosario Dawson). Elizabeth's role in Simon's life and the art heist also soon become complicated.

This was a total mind-f*** of a movie (in a good way). Danny Boyle, the director, did an excellent job of playing with the viewer's expectations. McAvoy was great as Simon, he was able to balance out his good-boy image with some serious grit. Vincent Cassel is always gritty, and always awesome; he was sexy and terrifying as Franck. The movie is great if you want some sex and action, but still need to see a movie with a storyline!
Mini
soundtrack
:
Moby -
"The Day"
Emeli Sandé & Rick Smith -
"Here It Comes"
UNKLE -
"Hold My Hand"