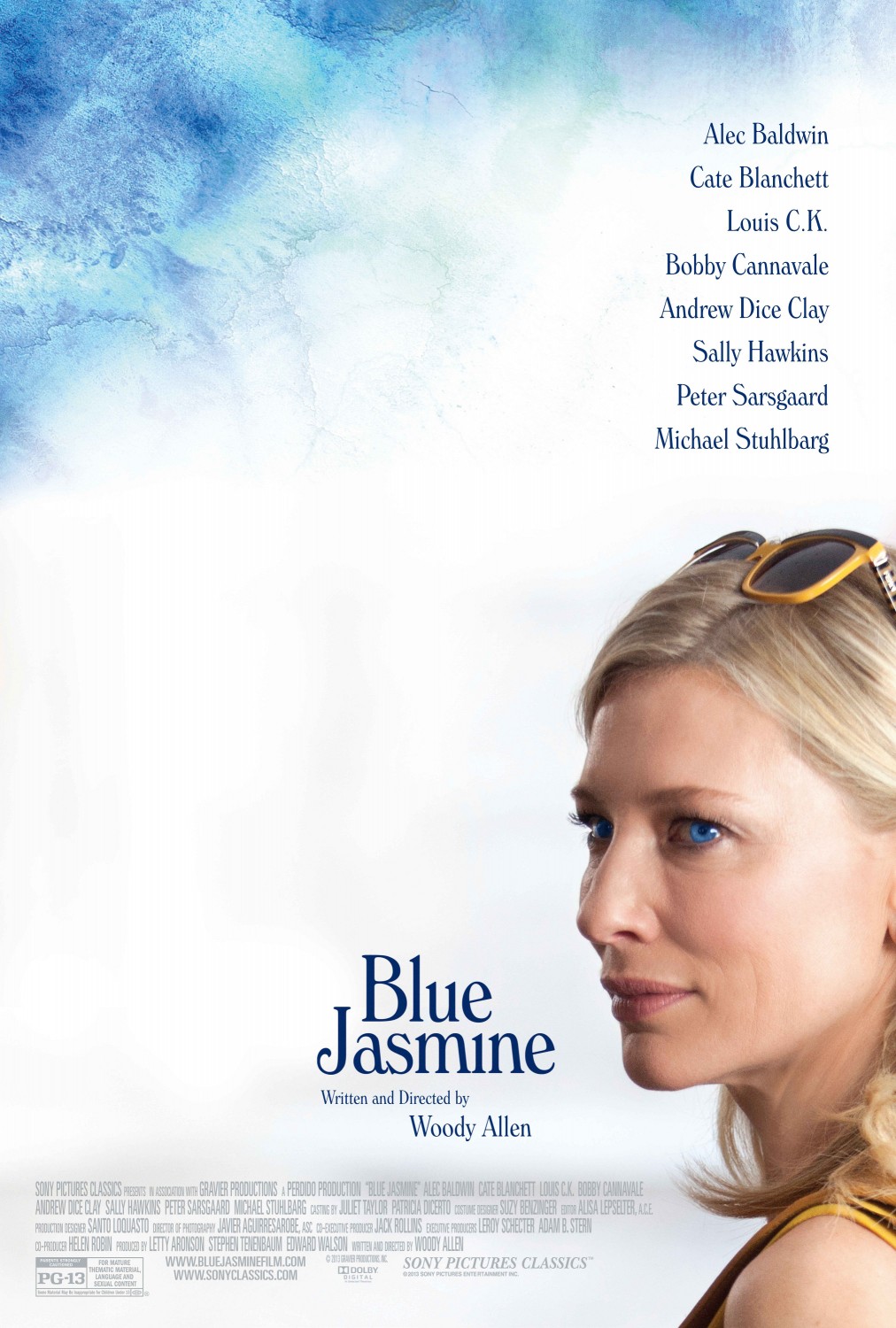 Director: Woody Allen
Writer: Woody Allen
Stars: Cate Blanchett (Jasmine),
Alec Baldwin (Hal),
Sally Hawkins (Ginger),
Louis C.K. (Al)

In Blue Jasmine, Jasmine is a recent widower struggling with a change in social status following the suicide of her wealthy husband, Hal. She refuses to accept her change of situation, flying first-class to San Francisco to move in with her lower-middle class sister, Ginger. She creates tension with her sister in constantly bemoaning her status and choice of romantic partners and continues to seek out the company of "higher-class" people. She meets and falls in love with Dwight (Peter Sarsgaard), but he calls off their relationship when an altercation with her former brother-in-law reveals that she's been lying about her past. At the end of the film, it's uncertain what her future holds, but it's certain that she is not fully sane. The film garnered a well-deserved Oscar for Blanchett and a nomination for Hawkins!


Mini
soundtrack
:
Louis Armstrong -
"Aunt Hagar's Blues"
Trixie Smith -
"My Daddy Rocks Me"
King Oliver -
"Black Snake Blues"