Be sure to view a list of upcoming releases
here
!
Essential Full-Length Releases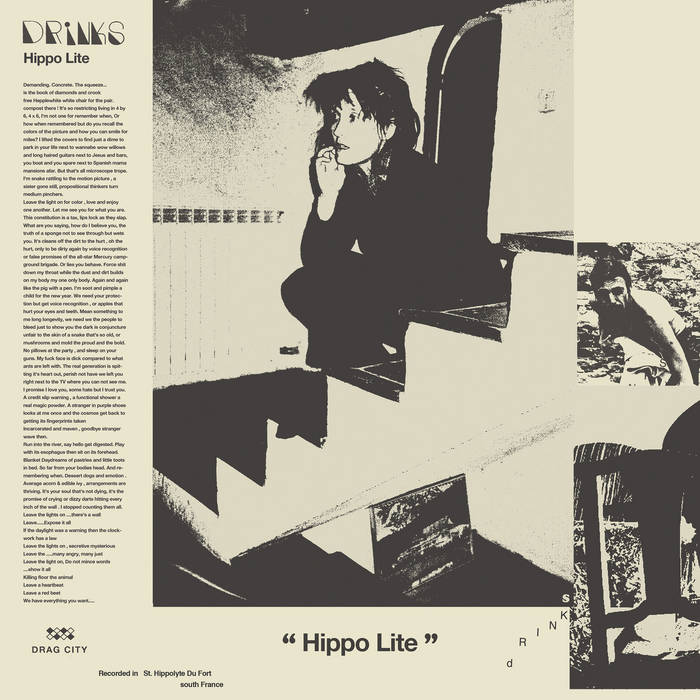 DRINKS - Hippo Lite

This is the second album from the duo comprised of Cate Le Bon and Tim Presley (aka White Fence) following 2015's Hermits on Holiday. It's named for where it was recorded, Saint-Hippolyte-du-Fort in France.

Watch: "Corner Shops"
Listen: "Real Outside"

Kimbra - Primal Heart

Maybe still best known for her feature on Gotye's "Someone That I Used to Know," Kimbra is a talented musician in her own right. Primal Heart is her third album. It sees her experimenting a bit with rap, and not doing too badly with it.

Watch: "Top of the World"
Watch: "Everybody Knows"

A Perfect Circle - Eat the Elephants

14 years after their last record, Emotive, and eight years after reforming, Maynard Keynes' other project has released their fourth album.

Watch: "TalkTalk"
Watch: "Disillusioned"
Other Full-Length Releases
Singles, EPs, Soundtracks, etc.


Tokyo Police Club - "New Blues"

Watch: "New Blues"



The Who - Live at the Fillmore East 1968