New Full-Length Releases
The Babies -
Our House on the Hill
The Babies is a collaboration between the Vivian Girls' Cassie Ramone and Kevin Morby of Woods. The band started as a side project for both artists, but has started to become a full band in its own right. Their first album called the Vivian Girls a bit more to mind, but on their second release, there is a more mature sound. It's becoming something that stands apart from either of their main acts.
"Get Lost"
Brian Eno -
Lux
Eno is the master of ambient music. His lush arrangements make him one of the few true modern composers working outside of the orchestral realm. While his most recent releases have been more song-based, this album features longer composed pieces, just four tracks averaging about 20 minutes each.
Clinic -
Free Reign
Because of the band's physical persona, it would be easy to label them as a gimmick. Each member wears a face mask similar to what one would wear is they worked in a clinic. They're never seen without these masks (or, at least, I've never seen a picture without them). They've maintained this appearance for the majority of their fifteen-year career, which belies some really great music featuring vintage instruments and abnormal chord progressions.
"Miss You"
Crystal Castles -
Crystal Castles III
Perhaps this band is trying to go the way of Led Zeppelin or Scott Walker in the naming of their albums. Both artists named their first four albums for the number release it was for them. Same for Crystal Castles...this is their third album. They can only do this one more time, though! As the number gets higher, though, the more mature their sound becomes. They started with video game-esque electronic riffs, but have traveled towards more involved arrangements. That, however, does not make their music any less thrash-worthy.
"Plague"
El Perro del Mar -
Pale Fire
An article in the most recent issue of
Under the Radar
tried to explore why Swedish musicians make such bright, sunny pop music. They determined that predilection for that sound was due to the country being so cold and dark. Sarah Assbring expertly highlights the preference towards this type of music. She's not, however, afraid to bring social commentary and personal struggles into the mix. This album has been teased for nearly a year, with non-album singles being released throughout 2012.
"Walk on By"
Guided By Voices -
The Bears for Lunch
This band, and especially frontman Robert Pollard, have been especially prolific this year. Perhaps making up for a break taken between 2004 and 2012, they've released three albums this year. Pollard, in addition, has released two solo albums, though he's been releasing a steady stream of albums in the band's downtime. What's amazing is that, despite three fairly long releases, the songs on these albums are still great, nothing feels thrown in.
"Hang Up and Try Again"
Other Releases
Animal Collective - "Applesauce"/"Crimson"
The latest single for an
excellent album
released in September of this year.
"Crimson"
The Rolling Stones -
GRRR!
Career-spanning compilation album (with a few new songs) from one of the longest-lasting rock bands.
School of Seven Bells -
Put Your Sad Down
EP
New EP brings an air of poppiness to established mystical sound.
"Secret Days"
Sharon van Etten -
Tramp
Deluxe Edition
Excellent young singer-songwriter accompanies latest album with 13 bonus demo tracks.
"Tell Me"
Sonic Youth -
Smart Bar-Chicago 1985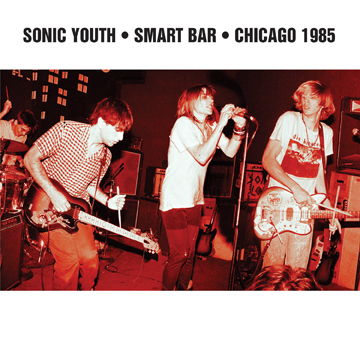 Their status is still up in the air, but we've not been left for wanting for material from this band and its members.
"Intro"/"Brave Men Run (In My Family)"
Sufjan Stevens -
Silver & Gold: Songs for Christmas, Volumes 6-10
Some more holiday cheer from Sufjan Stevens' second Christmas release.
"Mr. Frosty Man"