Be sure to view a list of upcoming releases
here
!
New Full-Length Releases

Archie Bronson Outfit - Wild Crush

Archie Bronson Outfit don't seem to do anything haphazardly. This is their third album in eight years and just fourth overall since their debut in 2004. The new album comes with a slight lineup change, bassist Dorian Hobday is replaced by Kristian Robinson. The output is still as strong as ever, though, their deliberateness in making each record continues to show.

Watch: "We Are Floating"
Listen: "Two Doves on a Lake"

Billy Corgan - AEGEA

Billy Corgan, frontman for the Smashing Pumpkins, has remains active with that band with an album in 2012 and two expected in 2015. He is also an active solo artist. He released his first album, TheFutureEmbrace, was released in 2005. Now, nine years later, comes a follow up, though it was recorded just two years after his first.

Listen: "#3"

Conor Oberst - Upside Down Mountain

Conor Oberst made his name as Bright Eyes and has been primarily known for recording in groups, from Bright Eyes to the Mystic Valley Band to Monsters of Folk. Over the past few years, though, he has become more comfortable using his own name. This is his first since 2008's self-titled record.

Watch: "Zigzagging Toward the Light"
Listen: "Hundreds of Ways"

Guided By Voices - Cool Planet

These guys just aren't going to stop anytime soon. Despite a short lull last year, they are quickly getting back to their habit of releasing new albums every few months. Cool Planet was preceded by Motivational Jumpsuit in February.

Listen: "Cool Planet"
Listen: "Males of Wormwood Mars"

Le Butcherettes - Cry Is for the Flies

Le Butcherettes is a female-led punk/garage band from Guadalajara, Mexico. They first came to my attention a few weeks ago with the release of a single featuring guest vocals from Shirley Manson of Garage. That's not the only big-name connection the band has, either. They have a sound reminiscent of early Yeah Yeahs Yeahs, have opened for the Dead Weather and been produced by Omar Rodriguez-Lopez of The Mars Volta. Not bad for a young band!

Listen: "Shame, You're All I Got" (featuring Shirley Manson)
Listen: "Demon Stuck in Your Eye"

The Roots - ...And Then Shoot Your Cousin

It seemed that, when The Roots became Jimmy Fallon's house band in 2009, that would be their primary function. That turned out not to be the case. With ...And Then Shoot Your Cousin, they have released three albums since that time (five if you count the collaborations with John Legend and Elvis Costello). One, undun, is often considered one of their best. The band is easily capable of being the best late-night band and an incredible recording band.

Watch: "Understand"
Watch: "When the People Cheer"

White Sea - In Cold Blood

White Sea is a frequent collaborator of French dream pop musician M83. She was also a child actress (appearing on 100 Deeds for Eddie McDowd), is a contributor to movie scores and the front woman for her own band, The Romanovs. In Cold Blood is the first full length as a solo artist.

Listen: "Future Husbands Past Lives"
Listen: "Prague"
Other New Releases

The Flaming Lips - 7 Skies H3

7 Skies H3 was The Flaming Lips contribution to Record Store Day 2014. The recording was initially a 24-hour song contained in a real human skull (released in a limited set of 13). The release for Record Store Day was condensed to just 50 minutes of the original running time.

Listen: "Forever Floating"
Listen: "Radiation Wind"

The Fault in Our Stars: Music from the Motion Picture

One of the latest popular book phenomenons is getting its own film. The movie's soundtrack features tracks from Grouplove, The Radio Dept., Charli XCX and Lykke Li.

Watch: Charli XCX - "Boom Clap"
Watch: Lykke Li - "No One Ever Loved"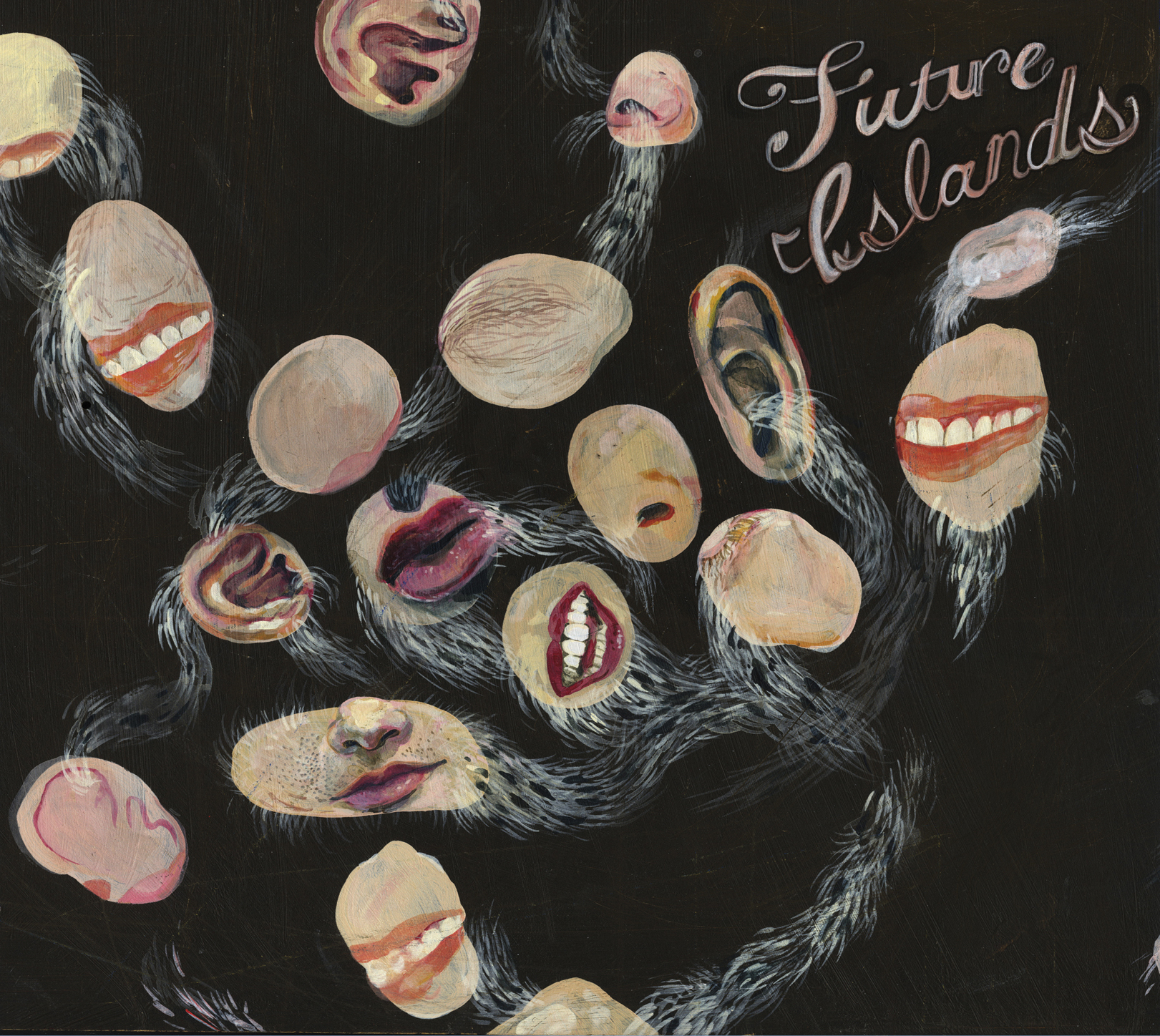 Future Islands - Wave Like Home Reissue

Future Islands blew up earlier this year with an incredible album and everyone's favorite David Letterman live performance. Wave Like Home was their first album, released in 2008, and getting reissued now.

Listen: "Little Dreamer"
Listen: "Old Friend"

Oasis - Definitely Maybe Reissue

While Oasis hit their biggest year nearly two decades ago (and are no longer together), their debut album is getting reissued, as well. The re-release comes in the year of the album's 20th anniversary.

Watch: "Supersonic"
Watch: "Cigarettes & Alcohol"

R.E.M. - Complete Rarities: Warner Bros. 1988-2011

R.E.M. ended their 21-year run three years ago, but we've been getting a fairly steady stream of unreleased material and re-releases since. The latest pulls together demos, live recordings and covers from 1988 to the end.

Buy: iTunes

R.E.M. - Unplugged 1991/2001

...and during their 20+ years, the band performed on MTV Unplugged twice, ten years apart. In addition to the rarities collection, recordings from those two live sessions are getting released.

Listen: "Losing My Religion"
Listen: "Imitation of Life"

SBTRKT - Transitions II

Transitions is SBTRKT's 2014 project, being released in three separate EPs. The first portion was released two weeks earlier and the final will be out two weeks following.

Watch: "Kyoto"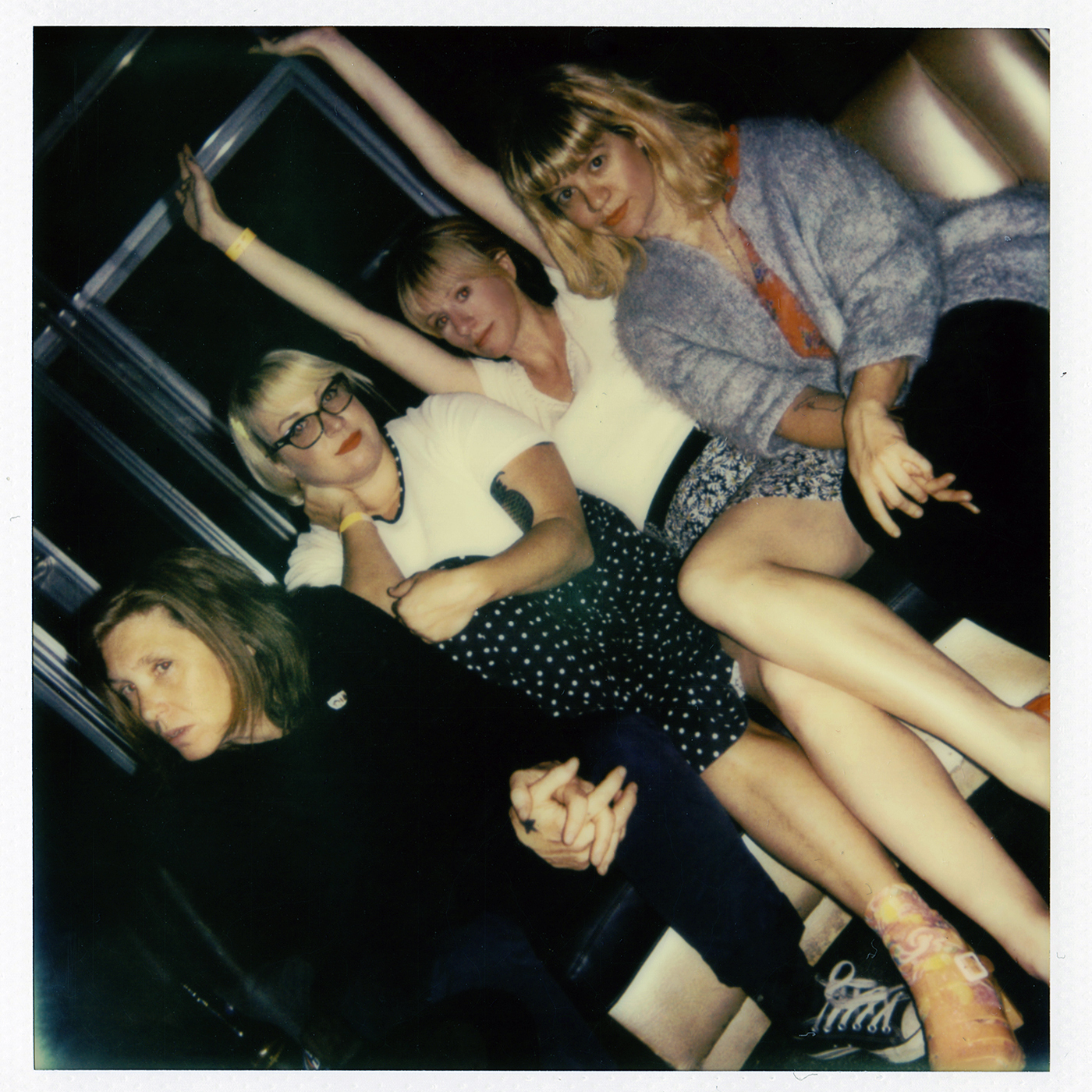 Upset - "Linus"

Upset is the new project of former Best Coast and Vivian Girls drummer Ali Koehler. The band released their first album, She's Gone, in October, and are following it up with a new single.

Listen: "Linus"