Be sure to view a list of upcoming releases
here
!
Essential Full-Length Releases

ANOHNI - Hopelessness

ANOHNI has had a long career spanning more than fifteen years. She has previously performed as Antony and the Johnsons, releasing four albums over then years. Hopelessness is her first solo album, and first under a new name. The album covers a range of social and political issues, from drone strikes, to the environment, and the culture of masculinity.

Watch: "Drone Bomb Me"
Listen: "Crisis"

Death Grips - Bottomless Pit

You can't always believe a band when they say they're done. Even though they announced their "disbandment" in 2014, Death Grips has released an album, a soundtrack, and an EP since then. Now, they've released yet another album. The release follows their Interview 2016 EP, released with a strange long-form music video, earlier this year.

Listen: "Giving Bad People Good Ideas"
Listen: "Eh"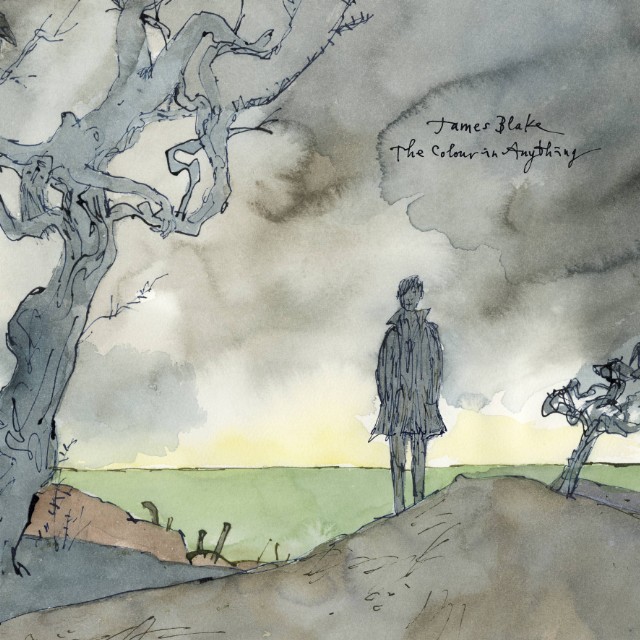 James Blake - The Colour in Anything

While I'm often annoyed by surprise releases, sometimes they're just about the best news I can get. That was the case when James Blake announced his third album for release just hours later. On the album, he continues his blend of ambient, post-dubstep, and soul, and he sounds better than ever. The record features old collaborators like Bon Iver and new, Frank Ocean, as well as artwork from Sir Quentin Blake.

Watch: "I Need a Forest Fire" (featuring Bon Iver)
Listen: "Radio Silence"

Julianna Barwick - Will

Julianna Barwick has made a career out of using her own voice as an orchestral instrument, looping and layering it in ways that make you forget that she doesn't use much traditional instrumentation. She continues this work on her third full-length, with contributions from Mas Ysa and Chairlift drummer Jamie Ingalls.

Watch: "Nebula"
Watch: "Same" (featuring Mas Ysa)

Little Scream - Cult Following

I really don't remember how or when I first heard of Little Scream, aka Laurel Sprengelmeyer, but I know that absolutely loved her debut album, The Golden Record. It's been quite a while since that album, five years to be exact. She strays a bit from the sound on that first album. She started with a fairly traditional folk style, but adds elements of pop, avant garde, and funk on Cult Following.

Watch: "Love as a Weapon"
Listen: "Someone Will Notice"
Other Full-Length Releases
Singles, EPs, Soundtracks, etc.


Beach Boys - Live at the Fillmore East





Bonnie "Prince" Billy - More Revery Reissue

Listen: "A Dream of the Sea"