Be sure to view a list of upcoming releases
here
!
Essential Full-Length Releases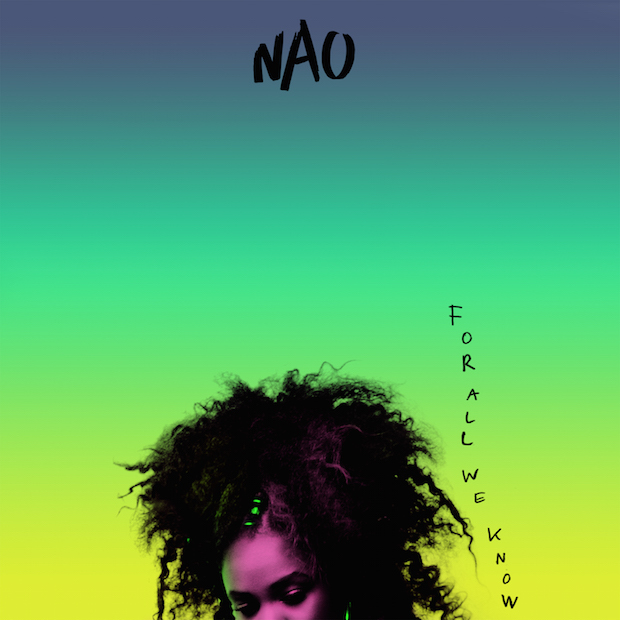 NAO - For All We Know

NAO is Neo Joshua, a soul and funk singer hailing from Nottingham, England. She studied jazz in college before going on to provide vocals for Kwabs and Jarvis Cocker. She also served as a member of The Boxettes, an a cappella group. She began her solo career in 2014, releasing an EP that neared the top of the British charts. For All We Know is her first full solo record.


Watch: "Fool to Love"
Watch: "Bad Blood"

Trim - 1-800 DINOSAUR Presents Trim

The weirdly-named 1-800 DINOSAUR is James Blake's own music label. Though he specializes in electronic-tinged R&B, he's shown a great deal of love for hip-hop, both with his collaborations and the artists he signs to his label. Trim is one of his latest signees. Trim's been in the British rap game for over a decade, but this is his first proper album following a large number of mixtapes and EPs.

Watch: "RPG"
Listen: "Before I Lied"

True Neutral Crew - Soft Rules

Daveed Diggs is a busy man. He just ended his run as Marquis de Lafayette and Thomas Jefferson on Hamilton, released a new album and EP with Clipping., and somehow found the time to also release this new album with his other group, True Neutral Crew. This is the first album with this band, following EPs released in 2013 and 2014.

Listen: "Modern Art"
Listen: "More a Kid"
Other Full-Length Releases
Singles, EPs, Soundtracks, etc.


Titus Andronicus - S+@dium Rock: Five Nights at the Opera

Watch: "69 Stones"