Be sure to view a list of upcoming releases
here
!
Essential Full-Length Releases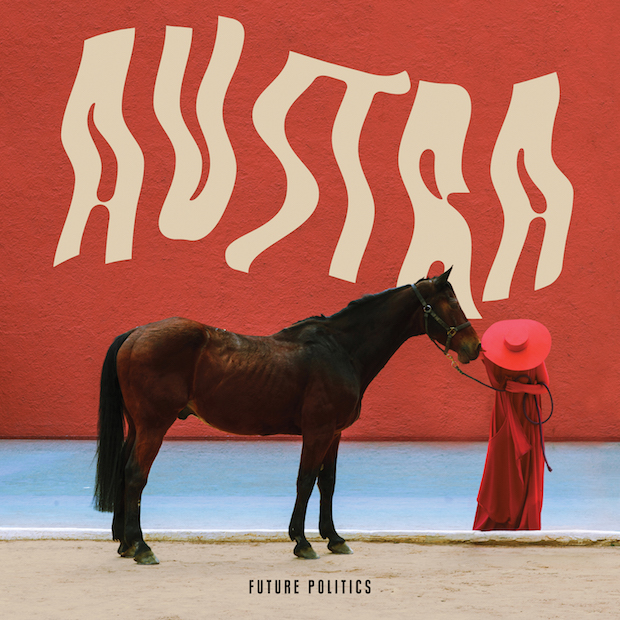 Austra - Future Politics

Austra is a Toronto-based electronic band fronted by Katie Stelmanis. Their third album, following 2013's Olympia, sees them paring down the group from six to three members and finds inspiration in electro cumbia music, to which Stelmanis was introduced following a trip to Mexico. Although the album was written prior to the political tumult that occurred in the back half of 2016, it (as can be well-guessed from the title) takes on a political bent.

Watch: "Future Politics"
Watch: "Utopia"

Foxygen - Hang

Following a spectacular second album, We Are the 21st Century Ambassadors of Peace & Magic, Foxygen released an album that was a bit harder to love. 2014's ...And Star Power clocked in at an overwhelming 24 tracks. They've winnowed back down for their fourth album to just eight tracks (their first two albums contained seven and nine tracks respectively). The directed focus suits them well, with full orchestras, backing singers, and 70s-inspired grooves, the album is lush enough without being overlong.

Watch: "On Lankershim"
Watch: "Follow the Leader"

Michael Chapman - 50

Chapman is a 76-year-old British guitarist whose career is 50-years-old. His latest album commemorates the length of his career. He's released nearly as many records over that time, and he considers this to be his "American" album. Working with Steve Gunn, he's crafted an album that sounds like it comes from someone much younger.

Listen: "Memphis in Winter"
Listen: "Sometimes You Just Drive"
Other Full-Length Releases
Singles, EPs, Soundtracks, etc.