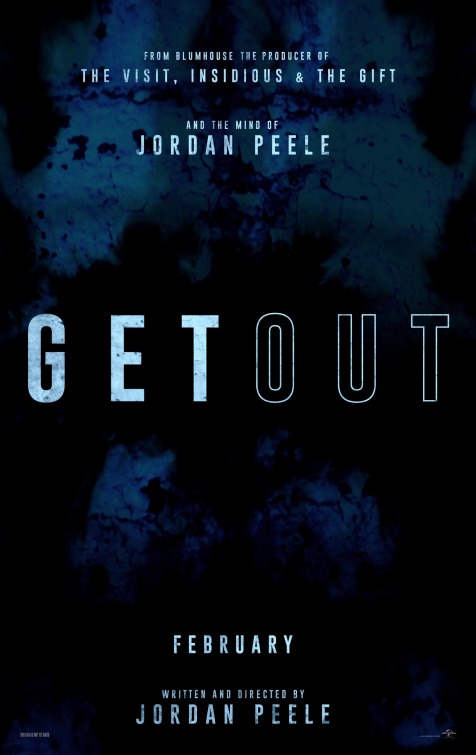 Director: Jordan Peele
Writers: Jordan Peele
Stars: Daniel Kaluuya (Chris), Alison Williams (Rose), Catherine Keener (Missy), Bradley Whitford (Dean), LilRel Howery (Rod)

Get Out is the directorial debut of Jordan Peele. The movie is a horror film with some lighter comedic moments and extensive social commentary. Daniel Kaluuya stars as Chris, a black man, meeting his white girlfriend's family for the first time. In the racially homogenous town in which they reside, a conspiracy against black visitors quickly becomes evident. Chris seeks to get to the bottom of it and avoid the same fate.

First off, this was a spectacular film. It presents an extreme scenario, but reflects back a certain reality in our society: the so-called "allies" who do more harm than good. I would point out a secondary theme that at least spoke to me, the expectations that whites have of blacks in our society. Despite speaking more directly to the black audience, the movie successfully reached a broader audience. My white boyfriend enjoyed the film just as much as I did. It's exciting to see good films being made by black creators and telling uniquely black stories...and doing well at the box office. This should be a hint to Hollywood, make more films like this one!



Mini
soundtrack
:
Flanagan & Allen -
"Run Rabbit Run"
Childish Gambino -
"Redbone"
Bill Medley & Jennifer Warnes -
"(I've Had) The Time of My Life"