There is A LOT of music coming out this week (I think all of these artists got together to make me poor). Because of the sheer volume of releases, I'm going to break this week's up into three separate posts, just to make it a bit more manageable.
Blind Pilot -
We Are the Tide
I discovered Blind Pilot through iTunes' Single of the Week a few years ago (back when checking those out was still worth it), and loved the folksy sound they exhibited, although that sound has become awfully ubiquitous lately. They've added a few members and are returning with ten new gems. The album's fairly standard, but still an enjoyable listen.
"Just One"
Blitzen Trapper -
American Goldwing
I used to add music to my iTunes fairly indiscriminately, which gave me a lot of stuff to clean out when I realized how little of it I actually listened to (though I still have an overloaded playlist). Blitzen Trapper is something that I added without much thought or prior experience with, but have grown to love. They've found a weird niche between experimental and country. My first listen of the new album tells me they're going for a little more of an accessible sound, but, for me, they can never go wrong!
"American Goldwing"
Blondie -
Panic of Girls
This album came out back in June in a pretty awesome-sounding collector's pack. The album was released with a full magazine about the album's making, the band's history and a ton of photographs. Unfortunately, that was only for the UK release of the album. The American release on Tuesday is decidedly less exciting. I managed to get my hands on a copy (of the album, not the magazine) this past summer. I'd say it's a return to form for the band, though high-lighting more their reggae influence than punk/new wave background. I don't think they'll ever be as great as
Parallel Lines
again but I'll always love them.
"Sunday Smile"
CANT -
Dreams Come True
CANT is the side project of Grizzly Bear's Chris Taylor. This is his first solo album, though he was releasing music under the moniker two years ago. The album starts off sounding like some sort of cross between Sufjan Stevens' most recent album and some of the "chillwave" artists that have become so popular lately (Neon Indian, Washed Out, etc.), but descends into a mostly instrumental, somewhat industrial sounding feel. It's an interesting amalgamation of what Taylor has done throughout his career, which, in addition to Grizzly Bear, includes production for Twin Shadow, Dirty Projectors and The Morning Benders.
"Believe"
Cuckoo Chaos -
Woman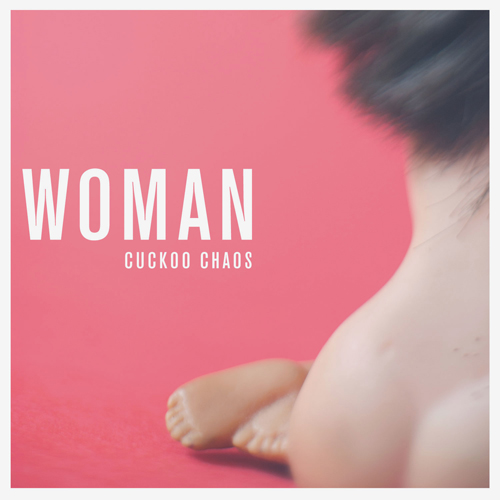 One of my favorite websites, Refinery 29, is a great resource for fashion. They have a daily feature, however, featuring a Song of the Day. The styles featured are fairly broad, though they do seem to prefer music with a pop or electronic aesthetic. That is where I heard of this band. They were
featured
on the site back in July. I would say that this fits well into the "pop" side of their preferences. The site highlights a lot of great new artists that I often wouldn't have heard of otherwise, this is another great one!
"Just Ride It"