Be sure to view a list of upcoming releases
here
!
Essential Full-Length Releases

AlunaGeorge - I Remember

AlunaGeorge have always been a band built on collaborations. Even before their debut album, 2013's Body Music, they had worked with Disclosure on the track "White Noise." On their sophomore album, they bring in another young production powerhouse in Flume, and rappers Leikeli47 and Popcaan, along with many others.

Watch: "Mean What I Mean"
Watch: "I Remember"

Cymbals Eat Guitars - Pretty Years

Thanks to gradual line-up changes since the band formed in 2007; only one original member of Cymbals Eat Guitars remains on this record, frontman Joe D'Agostino. It's clear that D'Agostino was the primary arbiter of the band's sound, the album is a sensible continuation of their style. The album also sees the band working with another influential producer. After two records with John Agnello, they join up with John Congleton for the first time.

Watch: "4th of July, Philadelphia (SANDY)"
Listen: "Wish"

Kishi Bashi - Sonderlust

Kishi Bashi is Kaoru Ishibashi, a violinist and songwriter who has toured and played with Regina Spektor, Sondre Lerche, and of Montreal. He released his debut album, 151a, in 2012, following it up with Lighght two years later. He seems to be holding to a two-year album release schedule. He gets some help from of Montreal in return on this one, Kevin Barnes provides bass on a track.

Watch: "Hey Big Star"
Watch: "Say Yeah"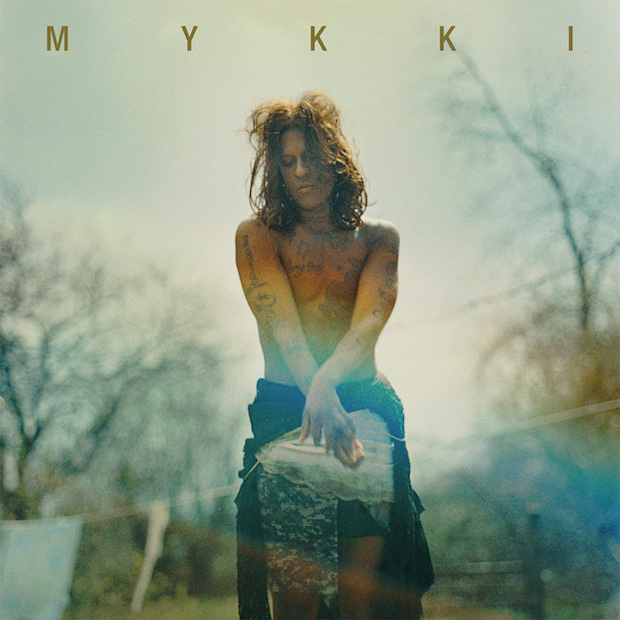 Mykki Blanco - Mykki

Hip-hop is often a hyper-masculine industry, but there are a few artists seeking to change that view of the genre. Mykki Blanco is one of them. He has described himself as transgendered and multi-gendered, and often touches on these subjects in his music. He's claimed that he may not continue his music career and would be interested in a career as an investigative reporter focusing on LGBT issues. If he does, it would not be before releasing this debut album.

Watch: "High School Never Ends"
Listen: "The Plug Won't"

A Tribe Called Red - We Are the Halluci Nation

A Tribe Called Red is a group of Canadian DJs, all members of First Nations tribes. Their name is an homage to the hip-hop group A Tribe Called Quest and, similar to that group, they tackle issues that impact their community. We Are the Halluci Nation is their third album and features contributions from Tanya Tagaq, Saul Williams, and Yasiin Bey.

Watch: "R.E.D."
Watch: "We Are the Halluci Nation"
Other Full-Length Releases
Singles, EPs, Soundtracks, etc.


Peter Silberman - Transcendless Summer
Listen: "ii"



Summer Moon - "With You Tonight"

Watch: "With You Tonight"