Last week's Tuesday Movie Night movie was The Descendants, the new film starring George Clooney.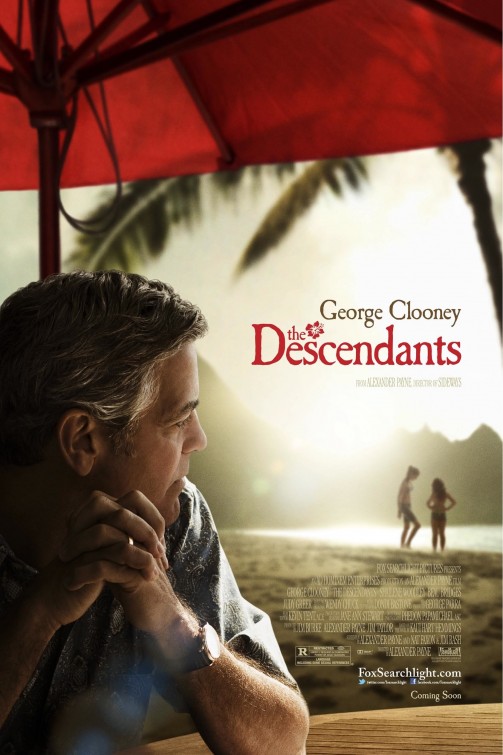 The movie follows a man as he deals with a wife left in a coma after an accident. He has to deal, on his own, with two daughters that he's not extremely close to, going around telling family and friends that his wife will be dieing, and deciding what to do with a large tract of land trusted to his family.
Aside from a somewhat clumsy voice-over, the movie was excellent and featured some very surprising performances. Clooney, himself, was no surprise, he's always an outstanding actor. Shailene Woodley played the elder daughter. I've only known the actress from
Secret Life
(teenage soap opera), which I've never actually wanted to watch, so I had assumed something very different of her acting ability. The movie also featured Judy Greer, as the stricken wife of the man Clooney's character's wife was cheating with. You remember Ms. Greer as the annoying best friend character in just about every romantic comedy released in the last decade. Despite her dubious resume, she turned out one of the best performances in the whole movie (I guess it's time to start to take her seriously).
Mini soundtrack (the movie takes place in Hawai'i, so all of the music used in the film was by Hawaiian artists):
"Ka Makani Ka 'Ili Aloha"
"Kalena Kai"
"Kaua'i Beauty"