Andrew Bird -
Norman
score
Norman
is a movie about a young man faking cancer in order to deal with his own father's terminal illness. The movie's been making the film festival rounds for more than a year now and will be getting an official (albeit limited) release later this month. Tomorrow, the film's score, created by Andrew Bird, will be released. I'll try to wait to pass judgment on the score until I can hear it in the context of the film. Hopefully, it will be showing at my local theater!
Trailer
Björk -
Biophilia
Björk is known for having a more...interesting...song-writing process, and a more interesting style of music than most of what's out there. She was inspired to create this album after hearing of the concept of 'musicophilia,' the mind's empathy for music. Biophilia is, therefore, the mind's empathy for nature. Each of the songs touch on some aspect of nature. The album's also been released as a series of apps. That may be the first thing I download to my new iPhone this weekend!
"Crystalline"
Paley & Francis -
Paley & Francis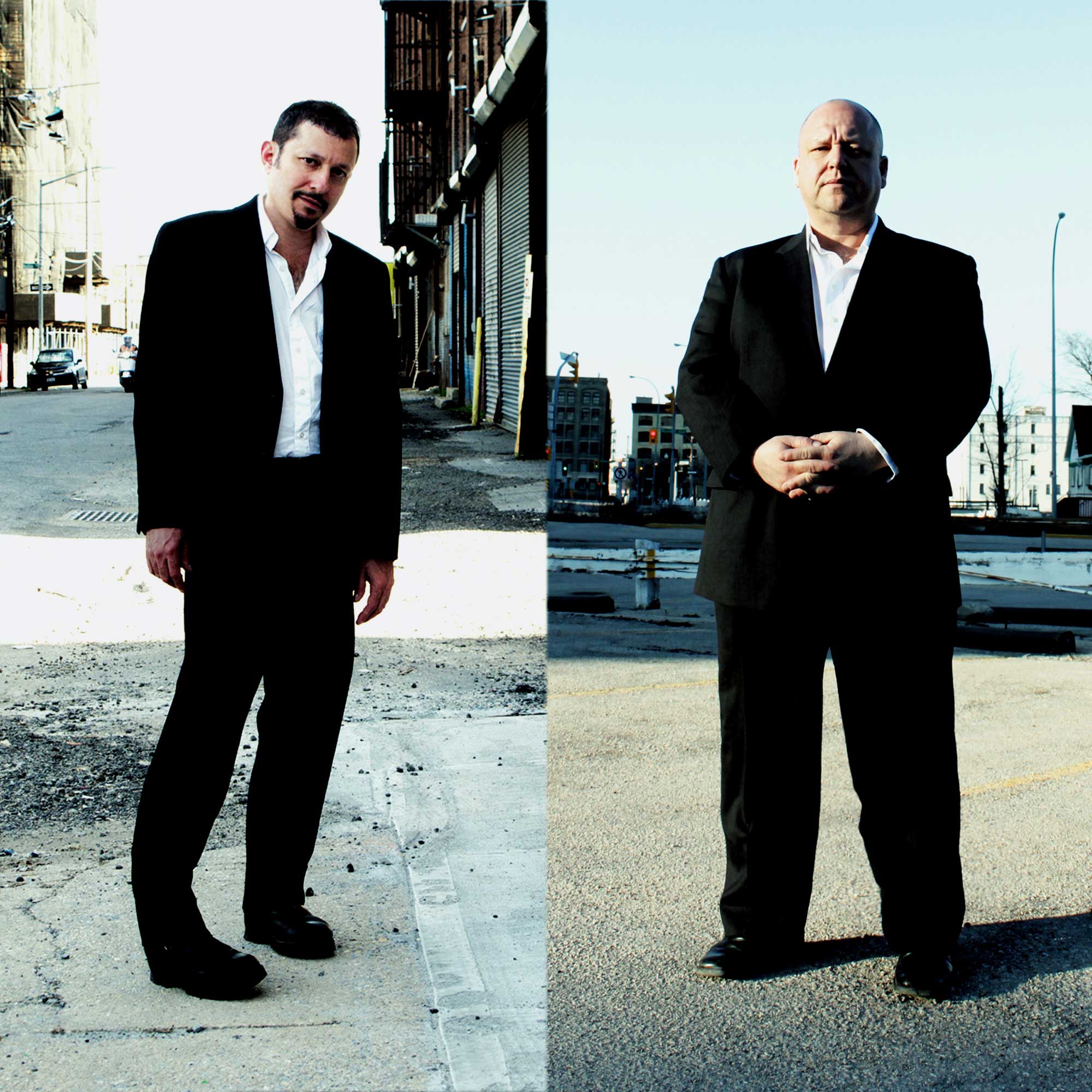 Black Francis (Frank Black) was the frontman for legendary alternative rock band Pixies. Reid Paley was frontman for the "blues rock band from hell" The Five. This isn't their first foray together, Francis produced Paley's debut solo album and Paley often supported Francis on tours. This is their first duo album, though. It should be a promising mix of great punk and alternative rock, through a fairly more mature set of eyes.
"Curse" (live)
James Blake -
Enough Thunder
EP
Blake is having a pretty decent year. His music is at an intersection of two of very popular styles of music; dubstep and folky, soulful, minimalist music. He released an incredible full-length earlier this year to much well-deserved hype. I had the chance to listen to the new EP yesterday and it is certainly a great (if not frustratingly short) followup. It includes one of the best collaborations I've ever heard, with Bon Iver.
"Fall Creek Boys Choir" (with Bon Iver)
Markéta Irglová -
Anar
Irglová is one-half of The Swell Season, the Irish/Czech duo first brought to prominence by the movie
Once
, which I admittedly still need to see (probably before the upcoming
documentary
on the duo). This is her first solo effort, following two albums with The Swell Season and the
Once
soundtrack. It will be interesting to see how she fares on her own.
"Crossroads"
Radiohead -
TKOL RMX 1234567
Radiohead's most recent album,
The King of Limbs
, can be considered fairly divisive among fans. Regardless of whether the album's your favorite, though, they are one of the few bands that manages to be original and surprising, even after considerable commercial success. This remix album has artists such as SBTRKT, Caribou and Jamie xx putting their own spins on the songs from the album. Remixes are always a mixed bag for me, some seem to enhance the original music, while others degrade it. Hopefully, the group of artists here have done right by Radiohead.
"Lotus Flower" (SBTRKT Remix)
Ryan Adams -
Ashes & Fire
Ryan Adams is a bit of an anomaly. He seems to be able to transition seamlessly between multiple genres of music. He's built his name on alt-country, but has several releases with a more traditional rock feel to them. Just last year, he released a heavy metal album,
Orion
, that somehow didn't seem out of place.
Ashes & Fire
sees him going back for more of the alt-country style he started with. Although he's made great music in several genres, this seems to be what fits him best.
"Chains of Love"
Tim Hecker -
Dropped Pianos
The music on
Dropped Pianos
actually precedes Hecker's most recent album,
Ravedeath, 1972
. The recordings here were the "piano sketches" that went into the final product of that album. Being an early prototype of the music, it has been described as having a much different, darker mood. We don't often get to see the early work that goes into the final albums released by musicians (usually just in the form of demos that show up on b-sides releases), so it will be interesting to compare and contrast this to the final product of his earlier release.
"Sketch 5"
Yuck -
Yuck
(Deluxe Edition)
Yuck became the poster-children of the new wave of early-90s indie rock. They definitely seemed to have ushered in a new era, even seeming to preempt the re-emergence of many of the artists that they were influenced by. I kinda despise deluxe editions of albums, though. There's a lot of music that I love, but not much that I'm willing to buy twice. It is nice, however, to see bands get big enough to warrant a re-release of an album. If I'm able, I'll just try to get my hands on the extra songs this is being released with.
"Milkshake"