Be sure to view a list of upcoming releases
here
!
Essential Full-Length Releases

Feist - Pleasure

It's been six years since the release Feist's previous record, Metals, and it's seemed like a long wait. She started promoting this record with cryptic posts on Instagram in March, referencing the album's title and lead single. The album was recorded with Mocky and Renaud Letang, and features a contribution from Jarvis Cocker (formerly of Pulp).

Watch: "Pleasure"
Listen: "Century" (featuring Jarvis Cocker)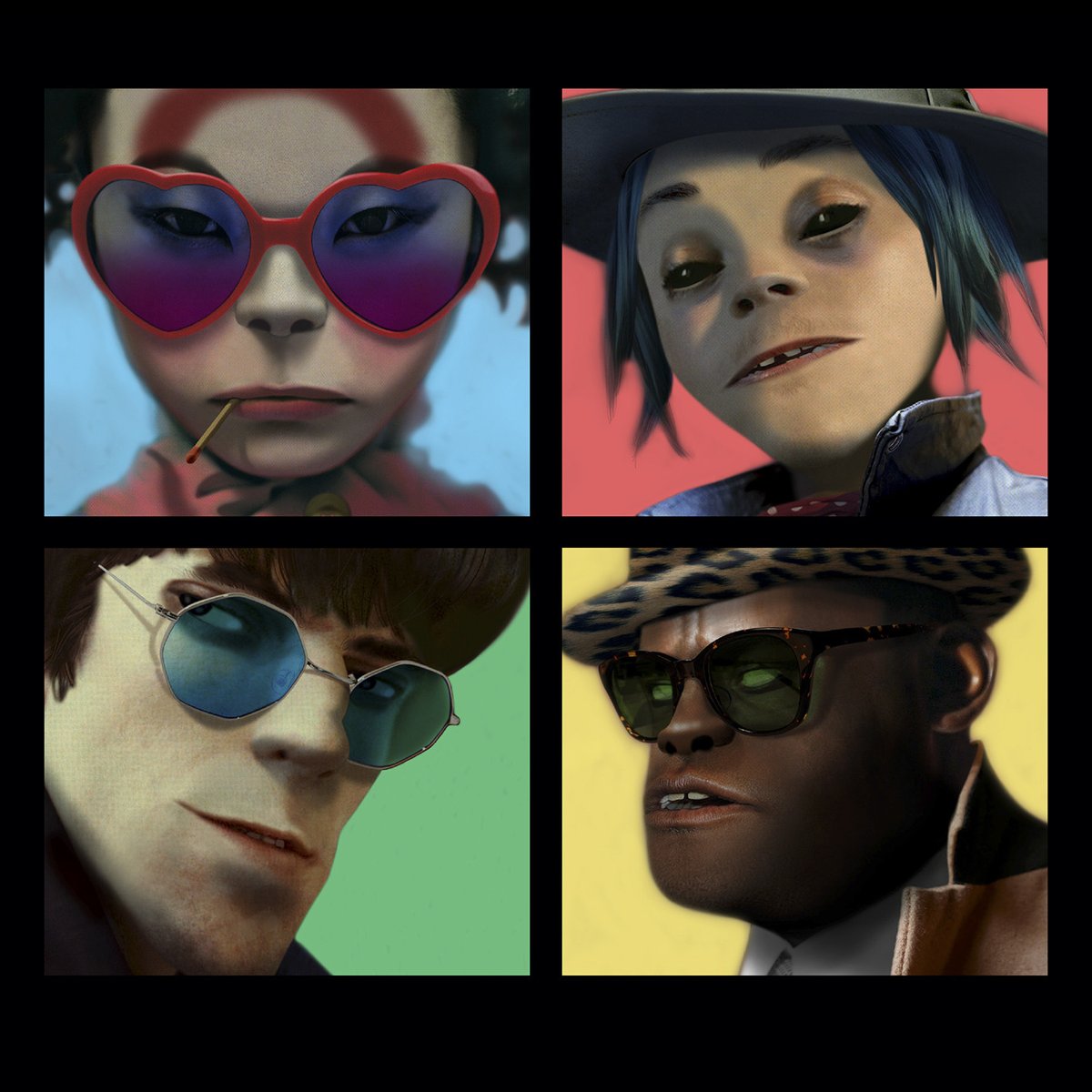 Gorillaz - Humanz

Damon Albarn maintains a lot of projects. He has long been the frontman of Blur, has had an active solo career, and is the primary creator behind Gorillaz. Blur and Gorillaz were both fairly quiet in the first part of the decade. In 2015, he reunited with Blur to release The Magic Whip, their first album in over a decade. The return of Gorillaz was also long-promised. It's out now, only a relatively-short six years following their last output, and with a variety of features, ranging from Savages' Jehnny Beth to Vince Staples.

Watch: "Andromeda" (featuring D.R.A.M.)
Watch: "Ascension" (featuring Vince Staples)

Mary J. Blige - Strength of a Woman

Blige's music has always reflected aspects of her personal life. Strength of a Woman is no different; it follows her 2016 divorce from Martin Isaacs. Also a consummate collaborator, her thirteenth album sees her working with a wide variety of contemporaries (Missy Elliott) and younger artists and producers (Jazmine Sullivan and Kaytranada).

Watch: "Love Yourself" (featuring Kanye West)
Listen: "U + Me (Love Lesson)"

Mew - Visuals

Visuals is the seventh album from this Danish band, following 2015's + -. The album was written while the band was touring in promotion of that last record. The album is the first that the band has recorded following the departure of guitarist Bo Madsen. Even in his absence, the band manages to retain their distinctive prog-influenced sound.

Watch: "Twist Quest"
Watch: "85 Videos"

Sylvan Esso - What Now

This duo of Mountain Man's Amelia Meath and Megafaun's Nick Sanborn released an incredible self-titled debut album in 2014. The success of the album shifted the focus of both members away from their other projects. Much of the time since their debut has been spent touring and recording together. They started releasing tracks for this follow-up back in September with the double single "Radio" and "Kick Jump Twist".

Watch: "Kick Jump Twist"
Watch: "Radio"
Other Full-Length Releases
Singles, EPs, Soundtracks, etc.


Sufjan Stevens - Carrie & Lowell Live





Swans - The Great Annihilator Reissue
Listen: "Killing for Company"

| | |
| --- | --- |
| Van Morrison - The Authorized Bang Collection | |