Be sure to view a list of upcoming releases
here
!
Essential Full-Length Releases

Hand Habits - Wildly Idle (Humble Before the Void)

Hand Habits is Meg Duffy, a young artist who's amassed a pretty impressive list of collaborations over the past couple of years. She's work with Kevin Morby and Mega Bog, and played guitar on albums released by Weyes Blood and Amber Arcades last year. Wildly Idle (Humble Before the Void) is her first solo record, and first release since a 2014 split EP with Peg.

Watch: "Demand It"
Listen: "All the While"

Jessica Hoop - Memories Are Now

I first heard of Jesca Hoop thanks to a collaborative album she released with Sam Beam (aka Iron & Wine) last year. She's had a interesting path in her career. She grew up singing hymns and folk tunes with her Mormon family, worked as a survival guide (which provided her time to develop her style), then babysat for Tom Waits, who helped her reach out to people who could help her career. Aside from Beam, she's worked with other favorites of mine like Shearwater and Andrew Bird. Memories Are Now is her fifth solo record.

Watch: "The Lost Sky"
Watch: "Memories Are Now"

Sinkane - Life & Livin' It

This is the sixth album from Sinkane, aka Ahmed Gallab. On the album, he does not vary far from the sound of his previous record, 2014's Mean Love. It has the same, funky fusion of rock, afrobeat, and even some krautrock sounds. While complicated in his mix of genres, he creates music that is easy to listen to; and is one of the most upbeat artists in indie rock.

Watch: "U'Huh"
Watch: "Telephone"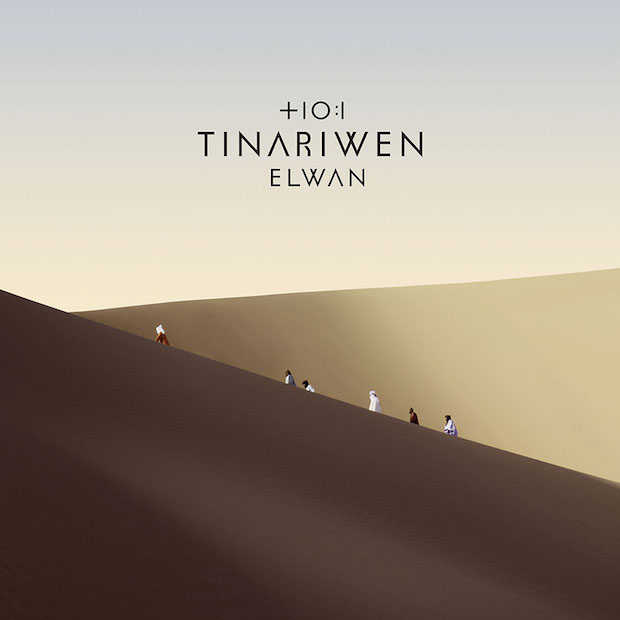 Tinariwen - Elwan

Tinariwen is a group of Tuareg musicians whose mere existence is an act of rebellion. More than 35 years after they started, they have become one of the most celebrated artists to come from Africa. The band was unable to record the album in their home country of Mali, having fled following the denouncement of popular music as satanic by the regime Ansar Dine. They still exist as a rebellion, with some help from a slew of Western musicians.

Watch: "Ténéré Tàqqàl"
Listen: "Assàwt"
Other Full-Length Releases
Singles, EPs, Soundtracks, etc.
| | |
| --- | --- |
| NAO - FAWK Remix EP | |